Award winning artist and master carver Marc Degagne, lived for more than 30 years on his family farm, at the northern tip of Algonquin Park, in Ontario Canada. His love for wood began by carving spoons for maple syrup and axe handles, to help with the family business. He would often steal away into the woods to carve beavers, and other woodland creatures that surrounded him.

As time went on his passion for carving grew, along with his talent. Completely self taught, Marc entered a number of competitions over the years and won many awards for his design and artistry. In tune with the sites and sounds of od grey timber wolves, birds, owls, turtles and bears, Degagne captures their spirits in beautiful woods.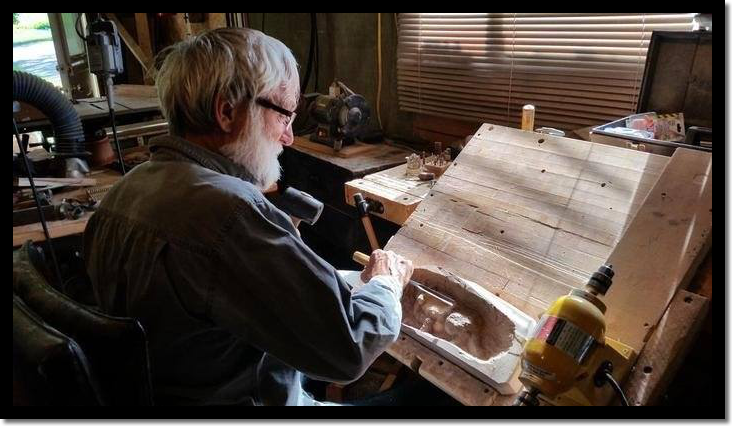 Now that his four children have grown and gone from home, he and his wife Claire have plenty of time to devote to their business.

Clients from around the world share in Degagne's passion for nature and peace through his unique carvings of forest wildlife, as well as his commissioned sculptures in churches and shrines.
His work is also carried by a number of art galleries, including Mcmichaels Gallery in Kleinburg and The Great Spirit Gallery in Toronto.

Marc's work has recently been featured in Cottages and Bungalows magazine, and can seen and purchased and purchased at local shows and markets.

Currently, he is at the Orillia Farmer's Market, each Saturday morning, 7:30-12:30 am. He will be participating in numerous art shows this spring and summer, so stay tuned for times and dates.
Thank you for your interest in our work!